Top-down roguelike action game Metal dog It will appear on Switch next year, but only in Japan, publisher Kadokawa and developer 24Frame announced.
The game is all about three dogs, the Shiba Inu Pochi, the Doberman Bell, and the Bulldog Bonanza, who live in the post-apocalyptic world where most of humanity is dead and monsters dominate the world. "Monster" is a rough definition of an enemy because it includes a giant tank called "Rommel Ghost" and an armored rhino called "Missile Seros". Also, the dog has a gun.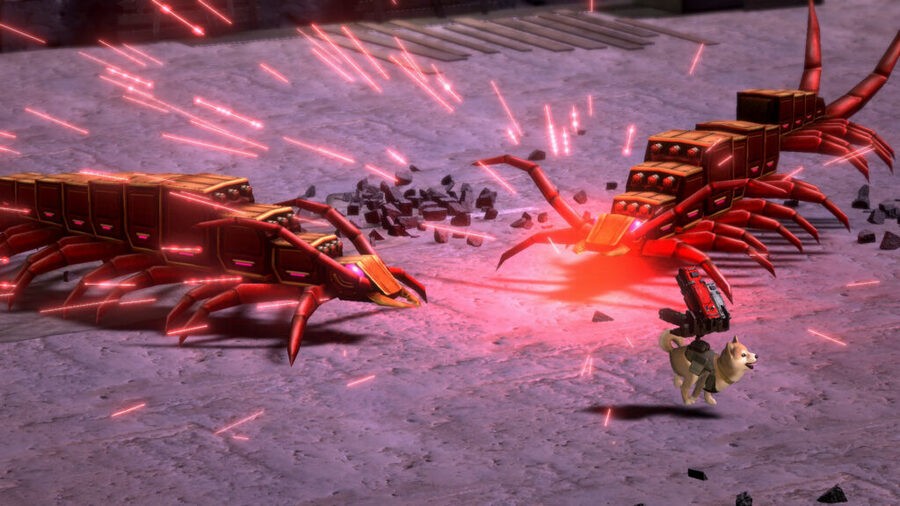 In addition to the digital and physical versions, the "Woof-Woof-Woof Duffle Edition" comes with a physical version of the duffel bag and game soundtrack, as well as a dog-themed tote bag, limited edition box, and CD soundtrack.
The base game will be available in Japan for JPY 3,900 (£ 26 / $ 34.50) on April 8, 2022.